Peace and Freedom
.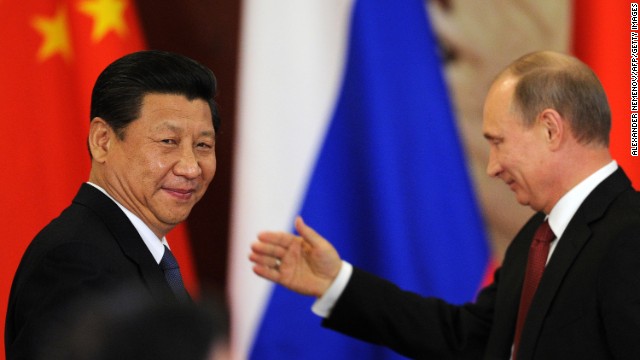 .
Russia's President Vladimir Putin greeting Chinese President Xi Jinping
Hong Kong erupts even as China tightens screws on civil society
By Simon Denyer
The Washington Post
A protester covers her mouth with tape that says "democracy" on the streets of Hong Kong. Thousands of pro-democracy supporters continue to occupy the streets surrounding Hong Kong's financial district. (Paula Bronstein/Getty Images)
BEIJING — Chinese leaders unnerved by protests elsewhere this year have been steadily tightening controls over civic organizations on the mainland suspected of carrying out the work of foreign powers.
The campaign aims to insulate China from subversive Western ideas such as democracy and freedom of expression, and from the influence, specifically, of U.S. groups that may be trying to promote those values here, experts say. That campaign is long-standing, but it has been prosecuted with renewed vigor under President Xi Jinping, especially after the overthrow of Ukrainian President…
View original post 1.279 woorden meer